Publié le 17/07/2015 par Éditions Assimil
0 commentaire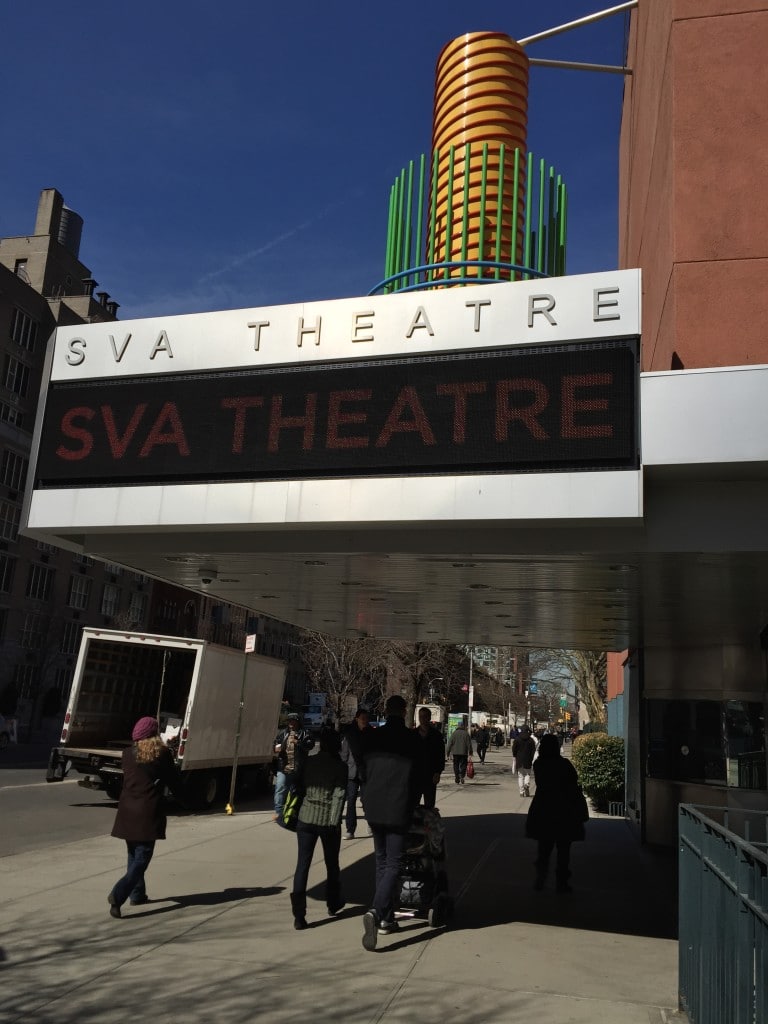 The Polyglot Conference will land in the USA for the first time on October 10-11. New York City, one of the world's most multilingual locations, was an obvious choice for the third in this conference series. Ellen Jovin, a New-York based hyperpolyglot, blogger and one of the conference organizers, tells us about this exciting event.

Assimil: How did the idea of the Polyglot Conference come and what's the difference with the Polyglot Gathering?
Ellen Jovin: As is true of many marvelous ideas in this world, the Polyglot Conference had its origins in a conversation. In 2012, polyglots Richard Simcott and Luca Lampariello were hanging out in Poznan, Poland, when they happened to discuss how great it would be to bring together in real life what was a growing online community of language enthusiasts.
Polyglots apparently move fast.
The following year saw the first Polyglot Conference, held in Budapest. That was a big hit, so then in 2014 came the second, organized by Richard, Emanuele Marini, and Alex Rawlings and held in Novi Sad, Serbia.
New York is the site of the third Polyglot Conference. It is being organized by Richard, Alex and me, and will be North America's first such event. We expect the conference to attract a whole new crop of polyglots to this flourishing global language community.
The Polyglot Gathering is a different event series, one that is held annually in Berlin. Many of us go to both! There simply cannot be too much language and polyglottery in this world.
Has the concept evolved from the first edition in Budapest to the NYC conference?
E.J.: The fundamental concept remains the same: an international event to unite language enthusiasts of all kinds while also highlighting the linguistic landscape of the host city. Each conference brings together the worlds of work, academia and general language-learning. Each is also different in spirit, however, since the conferences draw inspiration from the surrounding environment.
As awareness of a global language-learning community grows, the Polyglot Conference continues to attract new presenters, new attendees and new ideas.
Will there be a particular topic for the conference this year?
E.J.: As mentioned, people can expect some content that relates specifically to the language world of New York, and there will also be some exploration of language-skill applications in the workplace. One of the wonderful things about the Polyglot Conference is that it is a true language smorgasbord: a playground where people with all different kinds of interests can find what they want and need, and also encounter new ideas they might want to pursue in the future. Language conferences have historically had a narrower focus: Romance languages, Slavic languages, academics-only, and so on. At this conference, autodidacts meet entrepreneurs meet academics meet language publishers and so on. The free-flowing structure mirrors the autonomy of the self-taught, self-motivated language enthusiast. It is like a giant language supermarket with really diverse and amazing food.
English seems to be dominant if we have a look on the speakers' languages this year. Why?
E.J.: As of this moment we are still adding speakers, but because the conference is taking place in the U.S., we will naturally have more people whose native language is English than has been the case at polyglot events held in Europe. Nonetheless, we have people coming from all over the world and bringing their languages with them!
Who can attend the Conference and why?
E.J.: Do you like language? If so, you can attend. The one requirement for attending a Polyglot Conference is interest in and enthusiasm for languages. Most of our attendees speak three or more languages, but we foster a warm, welcoming environment for all, from language-learning newcomers to the most experienced multilingual professionals. In attendance we will have teachers, interpreters, translators, students, scholars, language bloggers, linguists, writers and people who simply want to know more about languages.
How will you deal with the different languages spoken by the speakers? Do you have translators to guarantee mutual understanding?
E.J.: As is the case with many polyglot groups and events, the one language pretty much everyone will know is English, so it tends to be the default language for presentations with a big audience. We will have at most two talks happening concurrently, in fairly large theaters. Any talks in a language other than English would run concurrently with a talk in English, for those who don't speak that other language or who simply have a greater interest in the alternative topic.
People can, however, ask questions in any language they want during the Q&A, and we do not need translators as we will have a whole room full of them on hand at any moment!
Finally, attendee badges will list their languages, so outside of the presentations, people can and will be talking to one another in the languages of the world.
As one of the organizers, what do you expect?
E.J.: I expect great linguistic joy as newcomers who have been studying on their own realize they are part of a large international community of similarly inclined people. I expect the profile of polyglots to be raised in the U.S., where the word "polyglot" remains unfamiliar to many Americans, and also internationally. I expect to introduce the wonders of New York to a global audience who will enjoy astonishing linguistic diversity while ideally spending a lot of money on ethnic food to boost the local economy. (Smile.) I expect attendees to make new friends from around the world for camaraderie and professional purposes. I expect to publicize the value of language skills in the workplace and explore creative ways to use those skills professionally.
With Google Translate, automatic translation in Skype, and I.A. invading every field, is there any future for language-learning?
E.J.: Those are all wonderful developments and I am happy for them. However, human communication is a spontaneous, mysterious, ethereal thing. There is no way that any technological tool can replace the power of direct, unmediated communication between two human beings. If you are standing in front of me and I have to say, "Oh, hang on a minute while I consult my small gadget to try to figure out an approximation of what you just said so that I can answer you with an approximation of what I want to say," that just isn't going to cut it. There will always be reasons for language-learning in this world – for work, for play and for love. In a spectacularly interconnected modern age, the people who appreciate the value of these skills, and who have the interest and dedication to acquire them, will enjoy life as true citizens of the world.
Polyglot Conference's official website
Nicolas Ragonneau, Editions Assimil's head of marketing, will speak at the Conference. Details TBA soon.